Entrecard has
recently improved
the "details" page associated with each website on the network. The changes include a tabbed interface, split into a "reviews," "dropped cards," "favorites," "blogs," and "similar blogs" tabs.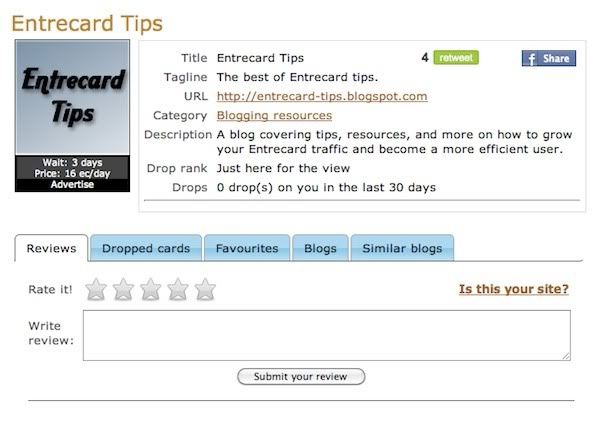 Even though one of your visitors may not be a member of Entrecard, they can still leave a review of your site if they sign into Facebook or Twitter.
Another way that this tool can be integrated into your site is using the "Is this your site?" link, which brings up a listing of HTML images you can embed into your blog's sidebar to let others review your site.
What do you think of these features?